Posts Tagged 'iron fence'
Choosing aluminum fences is not due to its popularity. However, you should ask yourself if you choose this fence after considering so many things. In general, there are some things to know before installing the fence, whether you will choose aluminum or other materials for your fencing need. Excited to begin building your own fence but don't know what to do? You must plan everything well from the start to the completing or finishing fencing project. If you don't want to make the mistake while installing the fence, let's find out what to do before you run your project.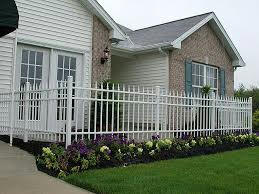 Is it important to make sure that your fence is okay with neighbors and your town? If you are going to install a fence, it is crucial to ask the permission from your neighbors. When you install it on other's property, it may become the problem between you and your neighbor. Besides telling your neighbor that you will do fencing installation project, don't forget to check if you will build it on your legal property. If you still have the fear and delay to install the fence, can you tell us if your reason related to the law in the town? Even if most towns have no specific rule for fencing installation, it is good to ask the government if you can do your project without causing any issues. When it comes to installing your fence, we suggest you ask the professionals who are experienced in helping many people finish both residential and commercial fencing project.
Inspection is the first step to getting started many projects. In this case, you should inspect your yard before you dig. Yes, it is your responsibility to check if your project will run well based on the expected. In addition, checking the yard can help you to know which size that is good to install in your yard. Will you choose custom fence?